We are very excited to have Seth Grimes join us next week as our featured expert on the Big Data & Analytics online chat next Wednesday, February 26th!
Seth is a leading industry analyst covering text analytics, sentiment analysis, and analysis on the confluence of structured and unstructured data sources, as our subject matter expert for an in-depth discussion on the recent innovations in analytics and how they're changing peoples lives and business as usual.
Date: February 26th
Time: 12pm Eastern Time
Location: Online *
* Information is available at the bottom of this post on how to attend this online chat.
Seth Grimes founded Washington, DC-based Alta Plana Corporation, an information technology strategy consultancy, in 1997 and is a longtime TechWeb contributor to business periodicals like InformationWeek, AllAnalytics, Internet Evolution, and before then, Intelligent Enterprise. Seth created and organized the twice-yearly Sentiment Analysis Symposium and was founding chair of the Text Analytics Summit from 2005-13.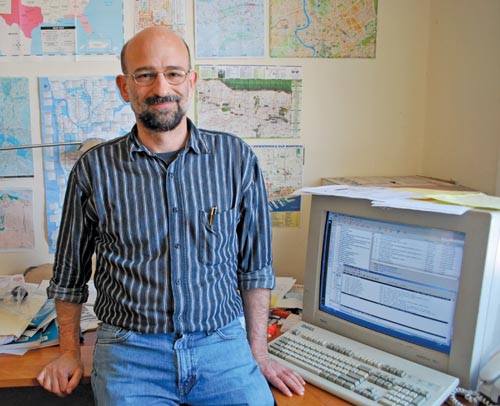 Seth continues to consult, write, and speak on business intelligence, data management and analysis systems, text mining, visualization, and related topics.
For this one-hour TweetChat, Seth will cover the analytics-based innovative technologies either on the market today or coming to market that are driving change in the way we live our lives both personally and professionally. Seth will also talk about the new businesses that he sees being formed from these innovations.
Given Seth's expertise and grasp of today's advanced analytics innovations, this has all the makings to be an exciting and insightful hour...and all over a lunch break!
We'll ask Seth a host of questions during this TweetChat looking for his insights on the following:
1) What recent innovations in the analytics space have the potential to be game changers?
2) How do you see businesses utilizing these innovations for commercialization?
3) How does a company successfully harness and deploy all this innovation in analytics?
4) Where does one begin to address the potential opportunities with these innovation?
5) What innovative practices and/or methods are working now?
6) Where does Seth think companies should invest now?
7) What are some examples where companies where Seth's seen them successfully leverage recent innovations?
Below is information on how to access this online chat:
How do you join this #BigDataMgmt Chat?
If you use a Twitter client like Tweetdeck or HootSuite, create a search column for the term #BigDataMgmt. Then, as participants tweet with the #BigDataMgmt hashtag, those tweets will appear in your column. Or, you can follow with Twubs or TweetChat and these tools automatically add the #BigDataMgmt hashtag for you. Whichever tool you prefer!
How do you participate?
Just jump right in! Review the discussion questions posted in advance so you can prepare your thoughts and answers. When the question is posed, begin your response with A1: for question 1 and A2: for question 2, etc. This makes it easier to follow the conversation throughout the chat. No answer is wrong! We look forward to seeing you at the #BigDataMgmt water cooler hosted by @IBMbigdata!
Don't miss it! So, mark your calendar for this Wednesday, February 26th at 12pm Eastern Time. See you there!