Seit Monaten sagt mir unser Cloud Architekt, dass DevOps und Cloud unbedingt zusammen genannt werden müssen. Er geht sogar soweit, dass er sagt " DevOps macht erst Sinn in Kombination mit Cloud" Ist ja alles schön und gut, aber was ist DevOps? Spätestens nach dem 2. Satz konnte ich ihm dann ...
mehr lesen
In der Wolke und mobil: Arbeiten in der IBM SmartCloud for Social Business Das Thema Cloud ist sicherlich eines der Themen, das in Deutschland heiss diskutiert wird. NSA und Prism haben nicht dazu beigetragen, das allgemeine Vertrauen von Unternehmen in die Wolke zu steigern. Im Mittelstand lehnen - so eine aktuelle ...
mehr lesen
You can have any color - as long as it's black. Kennen Sie diesen Spruch von Henry Ford aus dem Jahre 1908? Er begründete damit die Industrialisierung des Automobils und machte es für eine breite Käuferschicht bezahlbar. Mit Hilfe von von standardisierten Teilen wurden am Fließband Autos zusammengebaut. Und die Standardfarbe war ...
mehr lesen
IBM ist seit Jahren Partner bei den grossen Tennis Grand Slam-Turnieren. Derzeit laufen die US Open in Flushing Meadow und schon lange wird der gesamte digitale Auftritt des Turniers (wie auch bei Wimbledon und den French Open) mit den Tools der IBM gestaltet. Und dieser Auftritt wird in jedem Jahr ...
mehr lesen
Shades of Cloud - hat das was mit Shades of Grey, dem gerade sehr stark diskutierten Erotikroman zu tun? Leider nicht, da muss ich Sie enttäuschen. Aber die Geschichte ist auf eine andere Art und Weise spannend und lesenswert: Seit mehr als 2 Jahren diskutiere ich in zahllosen Kundensituationen Cloud und , wie ...
mehr lesen
Die Tage treibt mich zu diversen Anlässen mal wieder das Thema Informationsflut und Vielfalt der Informationskanäle um. Die Zeit der Generation E-Mail läuft ab, auch wenn die Flut von E-Mails nicht ab-, eher zunimmt. Nun spricht man von der Generation Facebook, doch der Begriff ist zu kurz gegriffen, wenn man ...
mehr lesen
Mal ehrlich, kannten Sie diesen Namen bevor ihn die IBM mit entsprechendem Presserummel vor kurzem übernommen hat? Klingt nach einer kleinen, spezialisierten Software Firma, von der die IBM in letzter Zeit ja sehr viele aufkauft. Als ich dann aber den Kaufpreis von mehreren Milliarden Dollar gesehen habe, wurde mir klar, dass es ...
mehr lesen
Was haben Bayern-Vorstand Karl.Heinz Rummenigge und Personaler gemeinsam? Die Frage sollte einfach zu beantworten sein. Rummenigge und Personaler sollten an dem World Talent Forum 2013 am 26. September in der Allianz-Arena in München teilnehmen. Das World Talent Forum 2013 ist ein Highlight unter den Personalveranstaltungen in Europa und wird mit ...
mehr lesen
Stefan Pfeiffer

270001HBGT

Stefan.Pfeiffer@de.ibm.com

|

0 Comments | 2,959 Visits |
Vor wenigen Jahren ging noch die Mär durchs Land, dass man als Unternehmen eigentlich nur eine Facebook-Präsenz brauche. Dies reiche, um das eigene Unternehmen online zu repräsentieren. Diese Empfehlung war schnell verjährt. Unterdessen hat man erkannt, dass Unternehmen eine Vielzahl von Kanälen bespielen müssen, um ihre Kunden zu erreichen. Doch ...
mehr lesen
Rate This Social Business ist unterdessen als Thema in den Unternehmen angekommen. Doch noch immer wird die Frage gestellt, wo Einsatzgebiete liegen, deren Mehrwert und Return on Investment (ROI) messbar ist. IBM war eines der ersten Unternehmen, das sich mit dem Einsatz sozialer Technologien auseinandergesetzt hat, dies sowohl in der internen ...
mehr lesen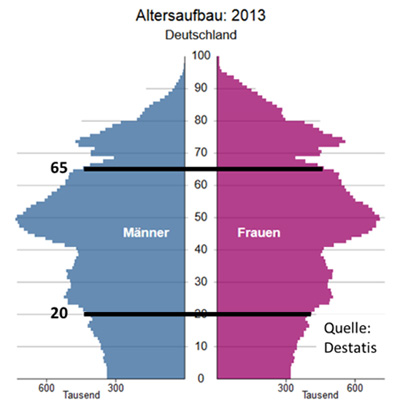 Das Thema Social Software ist unterdessen in vielen Unternehmen angekommen. Immer mehr sinnvolle Einsatzgebiete, deren Nutzen auch bewertet werden kann, werden identifiziert und rechtfertigen so die Einführung von Lösungen. Treiber sind nach meiner Wahrnehmung sehr oft IT-, manchmal Fachabteilungen. Viele IT-Leiter haben erkannt, dass Social Software ein Gebiet ist, in ...
mehr lesen
Und wieder ein neuer Blog. Und dann auch noch zum Thema Cloud! Ist denn das nötig? Wer soll denn das noch lesen? Ist denn nicht schon alles zu Cloud gesagt? Ich glaube: Nein! Scheinbar gibt es immer noch tausend Gründe, warum Menschen noch mehr über Cloud erfahren sollten. Lassen Sie mich nur ...
mehr lesen
As announced in April this year , IBM provides for z/VSE V5.1 - additional enhancements Support innovative IBM zEnterprise EC12 technology Configurable Crypto Express4S OSA-Express4S 1000BASE-T Support enhanced IBM System Storage options IBM System Storage TS1140 IBM System Storage TS7700 Virtualization Engine Release 3.0 IBM System Storage DS8870 IBM Storwize V7000 Release 6.4 Allow 64-bit Input/Output (I/O) processing ...
mehr lesen
"zEnterprise: The Best Gets Better" DATE: Tuesday, July 23, 2013 TIME: 11:00am ET / 10:00am CT / 8:00am PT Organizations of all sizes are under intense competitive pressure to provide new and improved services. To innovate. To differentiate. To deliver new value. And to do it all for less with fewer resources. There ...
mehr lesen
The next z/VSE webcast is already scheduled for June 25th. You can find all information about this Customer Event below: In case of Questions please contact me at stev.glodowski@de.ibm.com Title: How to avoid or handle CICS storage availability problems Abstract: Storage availability problems can often result in CICS or even z/VSE system down conditions, ...
mehr lesen
Stev Glodowski

120000F57P

GLODOWSK@DE.IBM.COM

|

1 Comments | 2,190 Visits |
Tags
A tag is a keyword you assign to make a blog or blog content easier to find. Click a tag to find content that has been assigned that keyword. Click another tag to refine the search further. Click Find a tag to search for a tag that is not displayed in the collection.