Rate This Social Business ist unterdessen als Thema in den Unternehmen angekommen. Doch noch immer wird die Frage gestellt, wo Einsatzgebiete liegen, deren Mehrwert und Return on Investment (ROI) messbar ist. IBM war eines der ersten Unternehmen, das sich mit dem Einsatz sozialer Technologien auseinandergesetzt hat, dies sowohl in der internen ...
mehr lesen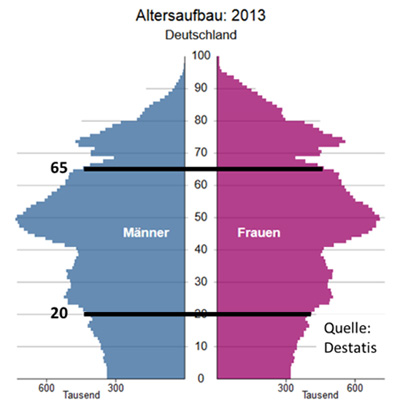 Das Thema Social Software ist unterdessen in vielen Unternehmen angekommen. Immer mehr sinnvolle Einsatzgebiete, deren Nutzen auch bewertet werden kann, werden identifiziert und rechtfertigen so die Einführung von Lösungen. Treiber sind nach meiner Wahrnehmung sehr oft IT-, manchmal Fachabteilungen. Viele IT-Leiter haben erkannt, dass Social Software ein Gebiet ist, in ...
mehr lesen
Und wieder ein neuer Blog. Und dann auch noch zum Thema Cloud! Ist denn das nötig? Wer soll denn das noch lesen? Ist denn nicht schon alles zu Cloud gesagt? Ich glaube: Nein! Scheinbar gibt es immer noch tausend Gründe, warum Menschen noch mehr über Cloud erfahren sollten. Lassen Sie mich nur ...
mehr lesen
As announced in April this year , IBM provides for z/VSE V5.1 - additional enhancements Support innovative IBM zEnterprise EC12 technology Configurable Crypto Express4S OSA-Express4S 1000BASE-T Support enhanced IBM System Storage options IBM System Storage TS1140 IBM System Storage TS7700 Virtualization Engine Release 3.0 IBM System Storage DS8870 IBM Storwize V7000 Release 6.4 Allow 64-bit Input/Output (I/O) processing ...
mehr lesen
"zEnterprise: The Best Gets Better" DATE: Tuesday, July 23, 2013 TIME: 11:00am ET / 10:00am CT / 8:00am PT Organizations of all sizes are under intense competitive pressure to provide new and improved services. To innovate. To differentiate. To deliver new value. And to do it all for less with fewer resources. There ...
mehr lesen
The next z/VSE webcast is already scheduled for June 25th. You can find all information about this Customer Event below: In case of Questions please contact me at stev.glodowski@de.ibm.com Title: How to avoid or handle CICS storage availability problems Abstract: Storage availability problems can often result in CICS or even z/VSE system down conditions, ...
mehr lesen
Stev Glodowski

120000F57P

GLODOWSK@DE.IBM.COM

|

1 Comments | 2,148 Visits |
z/VSE Security Overview and Update - Customer Webcast The next z/VSE customer webcats will provide an introduction and best practices to the basic security concepts of z/VSE. Includeing CICS and batch security, plus connector and network security. It will also cover z/VSE security concepts in an open and heterogeneous world where ...
mehr lesen
Nach zwei Monaten, in denen ich selbst wunderbare Bildungchancen wahrgenommen habe, melde ich mich zurück im Blue Blog. Meine Inspirationen aus zwei Konferenzen, meine neue Blog Erfahrung mit tumblr sowie eine brillante App drehen sich rund um das Thema "Visualisierung von Informationen". Jeder der selbst Unterrichtsinhalte aufbereitet, oder schlicht "Lerneffekte" in ...
mehr lesen
Am 23. Mai findet in München die Smarter Workforce-Veranstaltung von Kenexa unter dem Motto "Creating a Smarter Workforce" statt. Es ist die dritte Veranstaltung in einer Reihe, die in Paris, London und eben München Halt macht. Kenexa, unterdessen eine IBM Company, wurde vor einigen Monaten übernommen und bringt Lösungen und ...
mehr lesen
Sensordaten sind für das Datenmanagement eine der bedeutenden Herausforderungen für die nächste Zeit. Üblicherweise fallen Sensordaten wiederholt an, oft sogar in regelmässigen Zeitabständen. Wenn es dazu noch recht viele Sensoren gibt, dann wird deutlich, dass schnell eine unüberschaubare Menge an Daten angehäuft wird. Ein oft zitiertes Beispiel in den letzten Jahren sind intelligente Stromzähler ...
mehr lesen
Das Thema Cloud treibt uns nun schon seit Jahren um. Und ja, natürlich haben die Anbieter die berühmte Sau durchs Dorf getrieben. Doch wenn man ehrlich ist, waren gerade auch die Kunden in Europa meist noch sehr zurückhaltend. Die Gründe dafür sind vielfältig und sie reichen von der Angst um ...
mehr lesen
IBM Webcast: Am Dienstag, 26.03.2013, um 18:00 Uhr (MEZ) Registrieren Sie sich für den Webcast: event.on24.com/clients/ibm/571631 Sehen Sie das Einladungsvideo: www.youtube.com/watch?v=qSZtxKw-YVg IBM Informix ist eine außergewöhnliche Datenbanksoftware, die bestens bekannt ist für ihre überlegene Leistung, Hochverfügbarkeit, Effizienz, minimale Komplexität und niedrige Kosten, sowohl bei Online-Transaktionsverarbeitung (OLTP) als auch bei Entscheidungsunterstützung (BI) für Firmen ...
mehr lesen
Informix Warehouse Accelerator im Gartner Report Im neuesten Bericht "Magic Quadrant for Data Warehouse Database Management Systems" von Gartner, Inc., spezialisiert auf Marktforschung im IT-Sektor, ist der Informix Warehouse Accelerator auf dem Radar erschienen. Gartner erkennt an, dass der Informix Warehouse Accelerator derzeit IBM's einziges Produkt für den Bereich von Data Warehousing und Analyse ist, welches das ...
mehr lesen
Hier könnt Ihr lesen dass IBM nun der Market Share Leader für BigData geworden ist. D.h. IBM Kunden können nach wie vor OpenSource einsetzen aber haben nun einen starken Partner hinter sich und sind nicht mehr auf den Dschungel von Startup's angewiesen. ...
mehr lesen
Romeo Kienzler

270002573Y

romeo.kienzler@ch.ibm.com

|

0 Comments | 1,209 Visits |
Wie soll es Computern zukünftig gelingen Sprache zu verstehen? Sind wir davon noch weit entfernt,oder könnte diese Fähigkeit von Computern bereits in 5 Jahren voll erfüllt werden? Siri auf meinemiPad kann mich bereits gut versteht. Das sollte mich ja hoffen lassen. Eine Sprache zu verstehen ist jedoch viel komplexer,wenn wir ...
mehr lesen
Tags
A tag is a keyword you assign to make a blog or blog content easier to find. Click a tag to find content that has been assigned that keyword. Click another tag to refine the search further. Click Find a tag to search for a tag that is not displayed in the collection.