GTDC Fourth-Annual Awards Program Recognizes IT Companies for Outstanding U.S. Sales Through Distributors: IBM is a Winner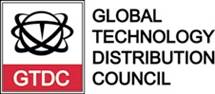 Big news!  IBM was recognized last week in Newport Beach, CA for outstanding U.S. sales results through GTDC member
distributors
. GTDC members represent more than $100 billion in annual worldwide sales to IT resellers, retailers and solution providers that serve end customers ranging from small-and-mid-size businesses to large enterprises as well as home consumers.
Pictured: IBM's Shaun Jones,  VP of Channels Marketing for Software Group, center, accepts the award
IBM's Shaun Jones,  VP of Channels Marketing for Software Group was on hand to accept the award and thank the GTDC member distributors for their support and strong sales acheivements. IBM won a Silver award in the $15 Million+ Software Vendor Category based on highest year-over-year revenue growth. Sales results for Rising Star award winners are based on actual U.S. revenue over the past year, as reported by industry research organization the NPD Group in its Distributor Track® service. Available by subscription, the Distributor Track aggregates actual distributor sell-through data to enable sharp insight into channel sales and pricing trends with the ability to drill down into specific product subcategories, including detailed attributes based on specific areas of interest. To be eligible for a Rising Star award, vendors are required to have sold corresponding products through IT distributors for a minimum of one year.
Thanks to all our distributors for making this win possible!